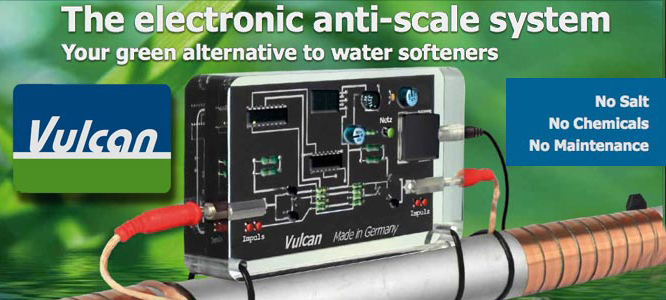 VULCAN - NO SALT OR CHEMICALS

-Reduction of existing scale in the
piping system

-Easy installation & works on all pipe
materials from 1/2-"20" pipe diameter

-100% maintenance free

-Prolongs life of machinery and equipment

-Important minerals remain in the water

-Made in Germany



The vulcan impulse technology treats the water with special electronic impulses that take away the adhesive power of the scale particles. Scale components are simply washed away with the water as a fine powder. Vulcan carefully dissolves already existing deposits.